AND GUARANTEED
PEST CONTROL SOLUTIONS BY
THE EXTERMINATORS INC.
Professional and Guaranteed
Flea control is an all-around pest control service that is specialized in flea removal in residential and commercial properties done and performed by licensed and insured exterminators. We deploy pesticides in different forms such as dust, liquids, and aerosols to flush out the fleas wherever they are in the interior. We engage in crack and crevice treatment to make sure to reach deep harborage spaces where the fleas can be seen or hidden. At Flea Control we take special care in how we handle each case by conducting a thorough interior inspection that seeks to find hotspots and areas of high flea activity. Once we found conclusive evidence of the flea activity in the building, we will promptly inform the property owner and share our findings so we can start same-day extermination. Our services are covered with a 6-month service warranty if the fleas come back, we will come back as well for no additional cost. Call us at xxx-xxx-xxx.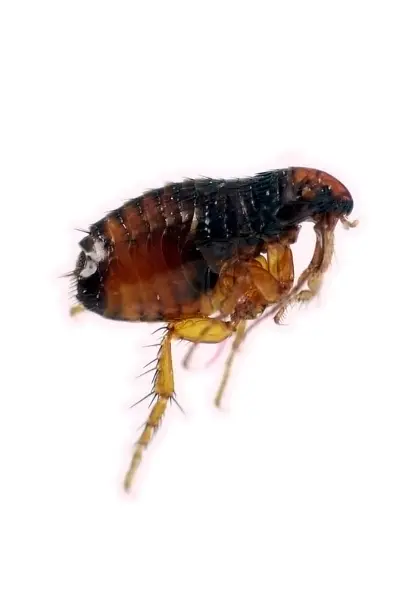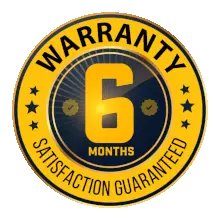 If contractual pests return following service and within the guarantee and warranty period, we will return at no additional cost. We work hard on keeping our customers flea free. We guarantee every service and provide extensive warranties to make sure pests are gone and our customers are happy. Call us for flea control services
CALL US TODAY AND OUR LICENSED AND TRAINED PROFESSIONALS WILL SOON BE AT YOUR DOORSTEP WITH A GUARANTEED SOLUTION
Fleas are parasitic insects that thrive in thick coats of fur, and therefore they often target household pets such as dogs and cats to stay in and nest in. They can lay as many as 20 eggs for one batch! Pets do not like this and will change their behaviour overnight almost. Flea presence can lead to excessive scratching, hair pulling, and restless behaviour. Furthermore, it can also cause open wounds and rashes which can lead to full-blown infections that need to be treated immediately. Pests can be present everywhere from carpets, upholstery, and even behind baseboards. Fleas can be everywhere your pests are and even far from it and this is what makes a flea infestation so dangerous.
Preparation is key and that is why we send all our customers a detailed preparation sheet ahead of the treatment to help them understand what we expect from them to make the inspection and extermination process as seamless as possible. We expect that living spaces and bedrooms are decluttered, countertops and cabinets as well for the bathroom as well as for the kitchen.
As soon as the technicians arrive on-site, the interior inspection can begin. The pest control specialists aim to find and determine hotspots and areas of high activity. This is important for a targeted approach that yields results guaranteed and quickly. Common hotspots for Fleas are in the kitchen, closets, and food pantries. Once the areas have been identified, the property owner will be informed, and the technician will be readied for extermination.
The technician will use different types of commercial-grade pesticides that are low in mammalian toxicity to combat the fleas. Technicians will use the pesticides based on the space and the objective. Dusts are used for electrical outlets and wall voids, liquids are used for spot treatments, and aerosols for cracks and crevices. We ensure to flush out fleas wherever they hide.
Extermination will not be the final solution, but continuous dedication to upkeep and cleaning will keep the issue away. Make sure to catch on to strange behaviour your pest displays and wash your pet's bedding regularly as well to make sure that fleas will perish. Prevention is key for long-lasting results
Fleas Commonly Feed On Hairy Animals Such As:
Flea Control is an all-around pest control service that is specialized in flea control in residential and commercial properties. The technicians that work at flea control are all licensed and insured to ensure an exceptional quality of service wherever they go. We have access to potent pesticides off-limits to the public. We go above and beyond to bring you the results needed to live a flea-free life for you and your beloved pets. Our services are backed up with a 6-month service war. If fleas come back, we will come back too at no additional cost. Call us at xxx-xxx-xxx to book an appointment or to ask us about our services.
Contact Our Exterminators Today!